The London Photo Festival & Gallery:
Photography Competitions for photographers around the world.
There are cash prizes and exhibitions to be won.

FREE COMPETITIONS
Photo Essay: How is the pandemic affecting your life?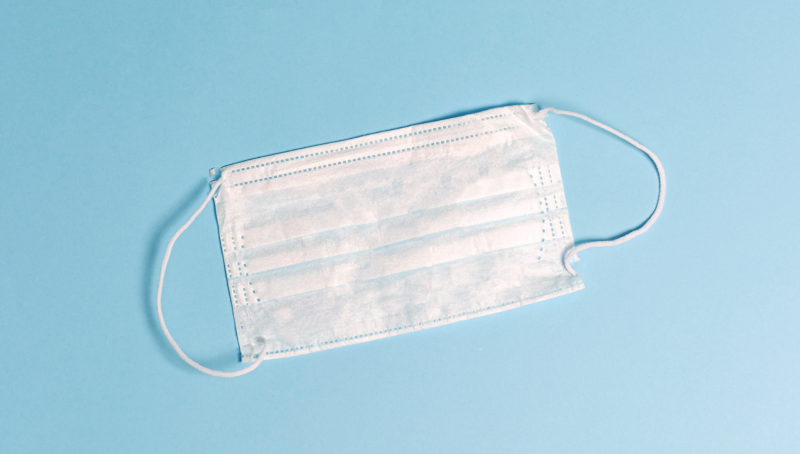 We are currently living in unprecedented times, threatening our way of life more than we could have ever predicted and the coronavirus has changed how we work, play and learn.
We invite you to submit your photo essay and/or write up documenting how the pandemic is affecting your life. How is the coronavirus affecting your life — physically, socially and emotionally? What changes have you, your friends, family and community experienced? What has been the most difficult aspect for you? Have there been any positive aspects to come out of this?

Each essay submitted is to consist of one (1) to four (4) images.
We suggest photographers include only those images required to tell their story - unnecessary images may reduce the overall impact of submissions.
Please include a short description of the photo essay.
Please label your images correctly - yourname_title
We will publish your photo essays regularly on our social media pages.





1. Entrants: Entry is open to anyone except those directly involved in the running of the competition or judging. Any photographer, amateur and professional, aged 18 years and over, from any country. Anyone under the age of 18 years will be considered upon written receipt of parental consent.
2. Entry fees: This is a free competition.
3. The top selected images will be the Featured Photographer in our monthly newsletter (the month that follows the competition), be included on our London Photo Gallery website where you will be given the opportunity to sell your image and announced in the London Photo Festival & Gallery newsletter. Finalists will also receive recognition in our online gallery display and on all our social media channels via Facebook, Twitter, Instagram and our Blog etc.
4. Equipment: Entries shot on either film or digital cameras are eligible. Image metadata will be checked to ensure compliance with the entry criteria.
5. Image eligibility: Images that have won a prize in another national or international photographic competition before the London Photo Festival & Gallery closing date are not eligible. You are strongly advised not to enter the same images in other photographic competitions which are running concurrently. Black & white images and panoramic images are accepted.
6. Age of images: There is no limit on the age but if your image is selected for the exhibition it must be of high enough quality for printing purposes. The original images must be high enough resolution to be printed at 24in x 16in if sold. Images with watermarks and copyright symbols will not be accepted
7. Image copyright: The entrant must be the sole author and owner of the copyright of all images entered. It is the legal responsibility of the entrant, and not the organisers, to ensure that they comply with these ownership and copyright requirements, and own the rights to reproduction of their images. Entries that do not fulfil these criteria will be deemed ineligible and disqualified. Where this is discovered after the prize has been awarded, the prize must be returned or refunded by the entrant. Entrants agree to fully indemnify The London Photo Festival & Gallery and its sponsors and employees in respect of all royalties, fees and any other monies owing to any person by reason of the entrant breaching any of the foregoing.
8. Reproduction rights & your copyright: The London Photo Festival & Gallery does not make any claim whatsoever on the copyright of your images. The copyright will, at all times, be respected by The London Photo Festival & Gallery and retained by the photographer. Where an image or images are reproduced by The London Photo Festival, the photographer will be credited. The organisers and sponsors reserve the right to free reproduction and exhibition of entered images in all media, but only in connection with these awards.
9. Online entry: Specifications for images for upload appear in the online entry page and must be adhered to. Photographers may submit their images online through the online entry system. The original images must be high enough resolution to be printed at 24in x 16in if sold. Images with watermarks and copyright symbols will not be accepted.
10. Transparencies & negatives: These are not accepted.
11. Judging: Judging will take place via a public and peer vote after the London Photo Festival has selected their favourite image. Please be aware that the 'likes' can take up to 24-48 hours to appear as the voters need to validate their email addresses.
12. Prizes: The organisers reserve the right to change the prizes to a comparable alternative due to unforeseen circumstances and any changes will be posted on the competition website. Prizes are not transferable.
13. Quality of entries: If the quality of entries falls below the required standard, the organisers reserve the right not to award a prize/prizes.
14. Winners: A full list of short-listed entries will be published on our website. All prize winners must agree to their success being publicised by the organisers.
15. Sales: If you are selected for exhibition and wish to sell your image, the London Photo Festival & Gallery's 50% commission will be applied to the sale price. Images must be limited to 10 editions per image.
16. Winners' publicity: All prize winners will agree to take part in publicity about the competition after the results are announced.
17. Competition rights: All rights to London Photo Festival & Gallery awards and the contents of this website (not to entrants' images) are copyrighted and owned by the organisers.
18. The London Photo Festival & Gallery newsletters: By entering the awards and agreeing to the Terms and Conditions, you are opting-in to receive e-newsletters from The London Photo Festival & Gallery, so that we can update you on the awards, the finalists and the results plus news items relating to the awards, its sponsors or entrants. You will, of course, have the right to unsubscribe from the e-newsletter mailing list.
19. The rules: The information given in these rules is correct, but The London Photo Festival & Gallery reserves the right to change any of them without prior notice. The revised rules will be posted in this section of the website, and it is the entrants' responsibility to review this section. By signing their entry form, or completing online entry, entrants will confirm that they have read and agreed to be bound by the rules of the competition. Any breach of these rules by an entrant will void their entry. If a breach has occurred, but is discovered after the award of a prize, then the organisers may request the return of that prize.
20. The London Photo Festival & Gallery reserve the right to cancel or amend the Terms and Conditions.
21. The London Photo Festival & Gallery will assume that you have obtained the correct model release form (where applicable)
22. By entering the competition you are deemed to have read, understand and agree to the Guidelines/Terms & Conditions.
23. Your email address will be added to our mailing list. You will be able to unsubscribe any at time.
24. Governing Law: The rules of The London Photo Festival & Gallery and the relationship between The London Photo Festival & Gallery and its entrants shall be governed by English law. Any dispute may be decided by the English courts or those of any other part of the United Kingdom


FREE MONTHLY COMPETITIONS

Welcome to our free monthly photography competitions! Each month we will run a themed photography competition where two winning images will be chosen - we will firstly select our favourite image and the other winning image will be voted for by the public. You may enter one image only.

June - Seascapes
July - Macro
September - Emotion
October - Seasonality
November - Night Photography
December - Glitter

Prizes: What does the winning photographer get? Fame and glory for a start! You will also be the Featured Photographer in our monthly newsletter (the month that follows the competition) and be included on our London Photo Gallery website where you will be given the opportunity to sell your image - please let us know on the submission form if you (a) wish to sell your image and (b) the price of a limited edition A3 print. Please contact us if you wish to find out more about how the London Photo Gallery works.

Finalists will also receive recognition in our online gallery display and on all our social media channels via Facebook, Twitter, Instagram and our Blog etc.

Entry Deadline: 20th of each month.
Submissions: One per Artist
Entry Fee(s): Free
Judges: As voted for by the London Photo Festival, your peers and a public vote.
Copyright: All submitted images remain sole property of artist/photographer.
Eligibility: Contest is open to all individuals 18 years and older, worldwide



1. Entrants: Entry is open to anyone except those directly involved in the running of the competition or judging. Any photographer, amateur and professional, aged 18 years and over, from any country. Anyone under the age of 18 years will be considered upon written receipt of parental consent.
2. Closing date & entry address: Entries close the 20th of each month. The online entry page will be disabled at Noon (UK time) on the 20th of each month to allow for different time zones.
3. Entry fees: This is a free competition.
4. Quantity of entries: One per entrant.
5. The top selected images will be the Featured Photographer in our monthly newsletter (the month that follows the competition), be included on our London Photo Gallery website where you will be given the opportunity to sell your image and announced in the London Photo Festival & Gallery newsletter. Finalists will also receive recognition in our online gallery display and on all our social media channels via Facebook, Twitter, Instagram and our Blog etc.
6. Equipment: Entries shot on either film or digital cameras are eligible. Image metadata will be checked to ensure compliance with the entry criteria.
7. Image eligibility: Images that have won a prize in another national or international photographic competition before the London Photo Festival & Gallery closing date are not eligible. You are strongly advised not to enter the same images in other photographic competitions which are running concurrently. Black & white images and panoramic images are accepted.
8. Age of images: There is no limit on the age but if your image is selected for the exhibition it must be of high enough quality for printing purposes. The original images must be high enough resolution to be printed at 24in x 16in if sold. Images with watermarks and copyright symbols will not be accepted
9. Image copyright: The entrant must be the sole author and owner of the copyright of all images entered. It is the legal responsibility of the entrant, and not the organisers, to ensure that they comply with these ownership and copyright requirements, and own the rights to reproduction of their images. Entries that do not fulfil these criteria will be deemed ineligible and disqualified. Where this is discovered after the prize has been awarded, the prize must be returned or refunded by the entrant. Entrants agree to fully indemnify The London Photo Festival & Gallery and its sponsors and employees in respect of all royalties, fees and any other monies owing to any person by reason of the entrant breaching any of the foregoing.
10. Reproduction rights & your copyright: The London Photo Festival & Gallery does not make any claim whatsoever on the copyright of your images. The copyright will, at all times, be respected by The London Photo Festival & Gallery and retained by the photographer. Where an image or images are reproduced by The London Photo Festival, the photographer will be credited. The organisers and sponsors reserve the right to free reproduction and exhibition of entered images in all media, but only in connection with these awards.
11. Online entry: Specifications for images for upload appear in the online entry page and must be adhered to. Photographers may submit their images online through the online entry system. The original images must be high enough resolution to be printed at 24in x 16in if sold. Images with watermarks and copyright symbols will not be accepted.
12. Transparencies & negatives: These are not accepted.
13. Judging: Judging will take place via a public and peer vote after the London Photo Festival has selected their favourite image. Please be aware that the 'likes' can take up to 24-48 hours to appear as the voters need to validate their email addresses.
14. Prizes: The organisers reserve the right to change the prizes to a comparable alternative due to unforeseen circumstances and any changes will be posted on the competition website. Prizes are not transferable.
15. Quality of entries: If the quality of entries falls below the required standard, the organisers reserve the right not to award a prize/prizes.
16. Winners: A full list of short-listed entries will be published on our website. All prize winners must agree to their success being publicised by the organisers.
17. Sales: If you are selected for exhibition and wish to sell your image, the London Photo Festival & Gallery's 50% commission will be applied to the sale price. Images must be limited to 10 editions per image.
18. Winners' publicity: All prize winners will agree to take part in publicity about the competition after the results are announced.
19. Competition rights: All rights to London Photo Festival & Gallery awards and the contents of this website (not to entrants' images) are copyrighted and owned by the organisers.
20. The London Photo Festival & Gallery newsletters: By entering the awards and agreeing to the Terms and Conditions, you are opting-in to receive e-newsletters from The London Photo Festival & Gallery, so that we can update you on the awards, the finalists and the results plus news items relating to the awards, its sponsors or entrants. You will, of course, have the right to unsubscribe from the e-newsletter mailing list.
21. The rules: The information given in these rules is correct, but The London Photo Festival & Gallery reserves the right to change any of them without prior notice. The revised rules will be posted in this section of the website, and it is the entrants' responsibility to review this section. By signing their entry form, or completing online entry, entrants will confirm that they have read and agreed to be bound by the rules of the competition. Any breach of these rules by an entrant will void their entry. If a breach has occurred, but is discovered after the award of a prize, then the organisers may request the return of that prize.
22. The London Photo Festival & Gallery reserve the right to cancel or amend the Terms and Conditions.
23. The London Photo Festival & Gallery will assume that you have obtained the correct model release form (where applicable)
24. By entering the competition you are deemed to have read, understand and agree to the Guidelines/Terms & Conditions.
25. Your email address will be added to our mailing list. You will be able to unsubscribe any at time.
26. Governing Law: The rules of The London Photo Festival & Gallery and the relationship between The London Photo Festival & Gallery and its entrants shall be governed by English law. Any dispute may be decided by the English courts or those of any other part of the United Kingdom